Service Area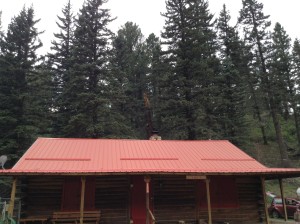 Taos, Santa Fe, Albuquerque, and parts unknown!
Here at Baby Gorilla Tree Service, we strive to keep our carbon footprint small, and that has afforded us the opportunity to travel and work all over these United States.  We are based out of Northern New Mexico and most often service the greater Taos, Santa Fe, and greater Albuquerque areas; but we still make almost annual trips out East to Maine, Boston, Vermont, Up and Downstate New York, and all along the Atlantic coast.  How do we do this?  We start with a tiny car!
The Toyota Scion xA that you see in the lower right of the picture doesn't look like your average arborist's vehicle, but it is actually fully loaded and ready for a cross country work trip from Taos, NM to Maine!  This isn't the only vehicle at Baby Gorilla Tree Service, but it is the main workhorse and a favorite touring vehicle.  Inside, there are multiple chainsaws, including one equipped with a 36 inch bar, and Owner-Arborist Anthony's favorite climbing saw: the Stihl ms200T.   Yes, this tiny car is equipped with all the ropes, pulleys, and nifty tree climbing gear needed to tackle the largest of trees.  Even with all the camping gear packed, there is still room for Miss Betty, the travelling Great Pyrenees pup, to spread out too.  Anthony won't be lamenting her small stature anymore!  So keep an eye out in Taos, Santa Fe, and Albuquerque; and if you see this tiny car driving by, wave to Betty and Anthony–the Baby Gorilla himself!
Servicing: Taos, Prado, Arroyo Seco, Red River, Angelfire, Mora, Buena Vista, Santa Fe, La Puebla, Velarde, Dixon, Chimayo, Espanola, and greater Albuquerque!  Did I miss your town?  Give Baby Gorilla Tree Service a call today, and Betty and Anthony will load up the tiny car and head your way!
.